Depending on the interest there is much to see and to experience ... the fruity Nahewein, hiking on foot or by bike, a lot of historical sights, a open-air museum, cures in the nearby spa towns Bad Kreuznach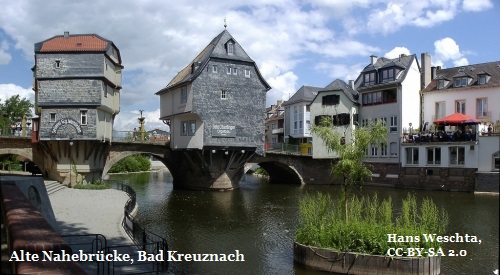 and Bad Münster on the Stein Ebernburg, thermal and Swimming, ballooning, Draisine Tours, mountaineering on the highest steep wall north of the Alps, follow the traces of the Hildegard of Bingen, you will experience the Nahewein-Strasse, Idar-Oberstein and the Precious Stone Way (Edelstein-Straße) , The Hunsrück Slate and Castle Way (Hunsrück-Schiefer- und-Burgenstraße) , a knights' meal or let yourself be pampered in Germany's most beautiful spa center.
Our Bretzenheim is a wine village with many idyllic corners and historic buildings and is located in the middle of the Weinland Nahe. There are wine trails and wine tasting at the local winegrowers, guided tours in the village, e.g. To the Former Rock Hermitage (Felseneremitage) Experience the festival of the festivals: the Bretzenheimer "Wine Festival Around the Plaggen" (2nd weekend in August). One of the most beautiful wine festivals on the Nahe!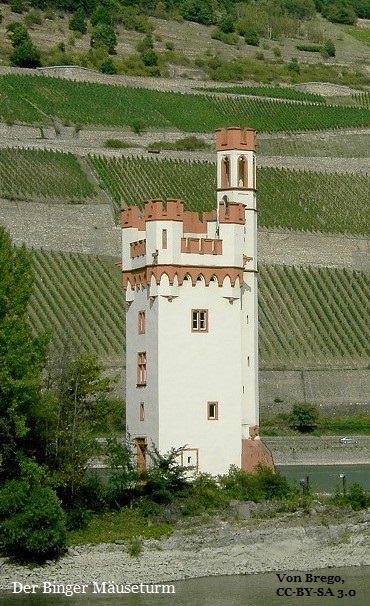 The Mouse Tower near Bingen, entrance to the world cultural heritage of the Middle Rhine. Bingen am Rhein is 10 km away. Here the Middle Rhine with its many castles invites you to a boat trip.
The large Soonwald - an Eldorado for hikers! Just like the Nahe cycle path for the cyclists (Nahe-Radwanderweg) - from the source to the mouth with the side valleys.