In 1779 the beautiful half-timbered house was built opposite the former castle of the Prince of Empire on the market square of the historic wine town Bretzenheim. Since 1929, it has been used for gastronomic purposes and continues with traditional cuisine in an appropriate ambience. From Thursday to Monday the gastronomy is open for everyone, on Tuesdays and Wednesdays hotel guests have the opportunity to order a warm snack or a daily special.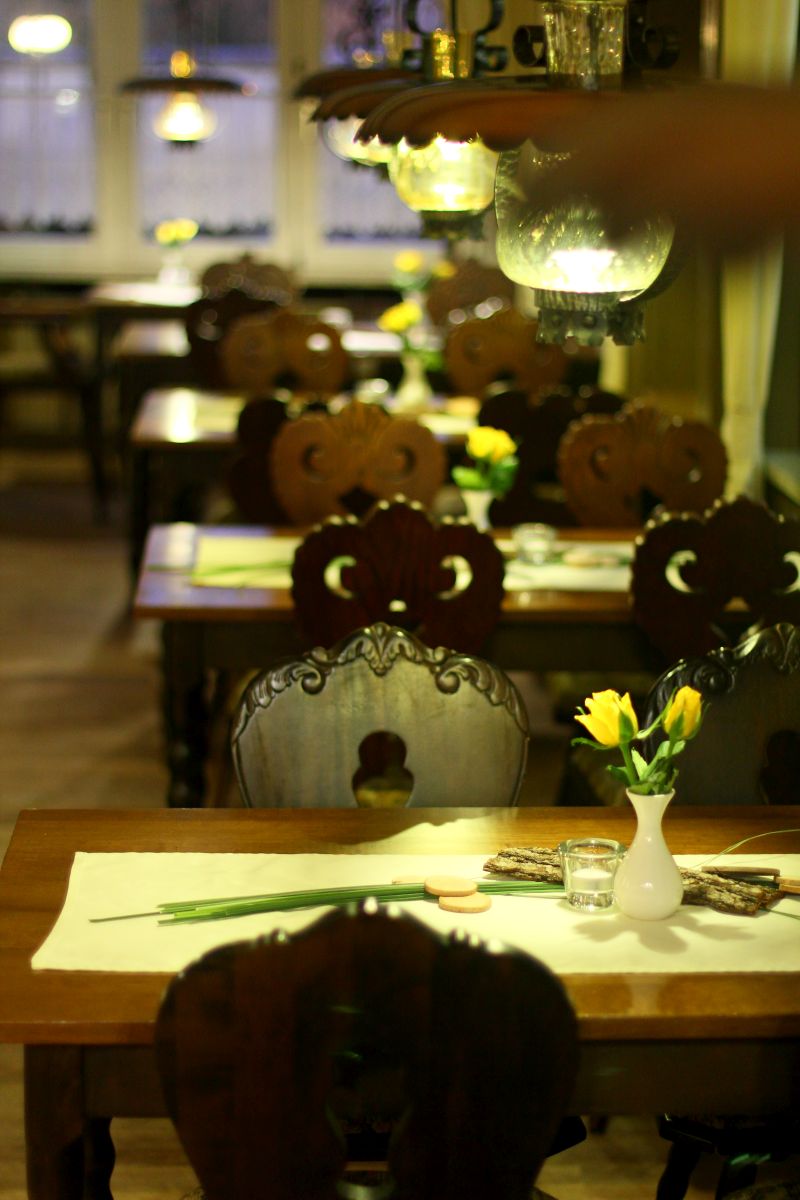 Our 33 hotel rooms (53 beds) are equipped with shower, WC, satellite TV, telephone, WLAN and many more. There is also a lift, garages, parking garage and parking spaces at the house.
For celebrations, celebrations with the association, confirmation ceremonies, social gatherings of travel groups or other events, we can offer you various rooms in the breakfast room, in the vineyard or in the wine tavern, where you can enjoy culinary delights. You want to come to us with more than a hundred guests? We also find a solution for this - please contact us!